WELCOME TO THE MCCHORD PIPELINE CO. WEBSITE
The McChord Pipeline Co. is proud to be the primary supplier of jet fuel to Joint Base Lewis-McChord (JBLM). The pipeline is a single 6-inch diameter, 14.25-mile long pipeline that originates in the U.S. Oil & Refining Co. refinery, located in the Tacoma Tide Flats, and terminates at storage tanks located on the Base. This pipeline transports JP-8, a kerosene-based jet fuel, as its sole product. For a map of the pipeline route see the map section on this website.
The pipeline was constructed in 1966 and was operated by Buckeye Pipeline Company from 1967 until 1996 when it was purchased by U.S. Oil & Refining Co. McChord Pipeline Co. is a wholly owned subsidiary of and is operated by U.S. Oil & Refining Co. The McChord Pipeline is an intrastate pipeline which means that it operates in Washington state only.
The Washington Utilities & Transportation Commission has primary jurisdictional authority for pipeline operation in the State of Washington. We have successfully completed multiple audits by the Commission of our operation.
For more information about pipelines in the State of Washington see http://www.wutc.wa.gov/publicsafety and click on the "Pipeline Safety" sidebar.
MCCHORD PIPELINE CO. NEWS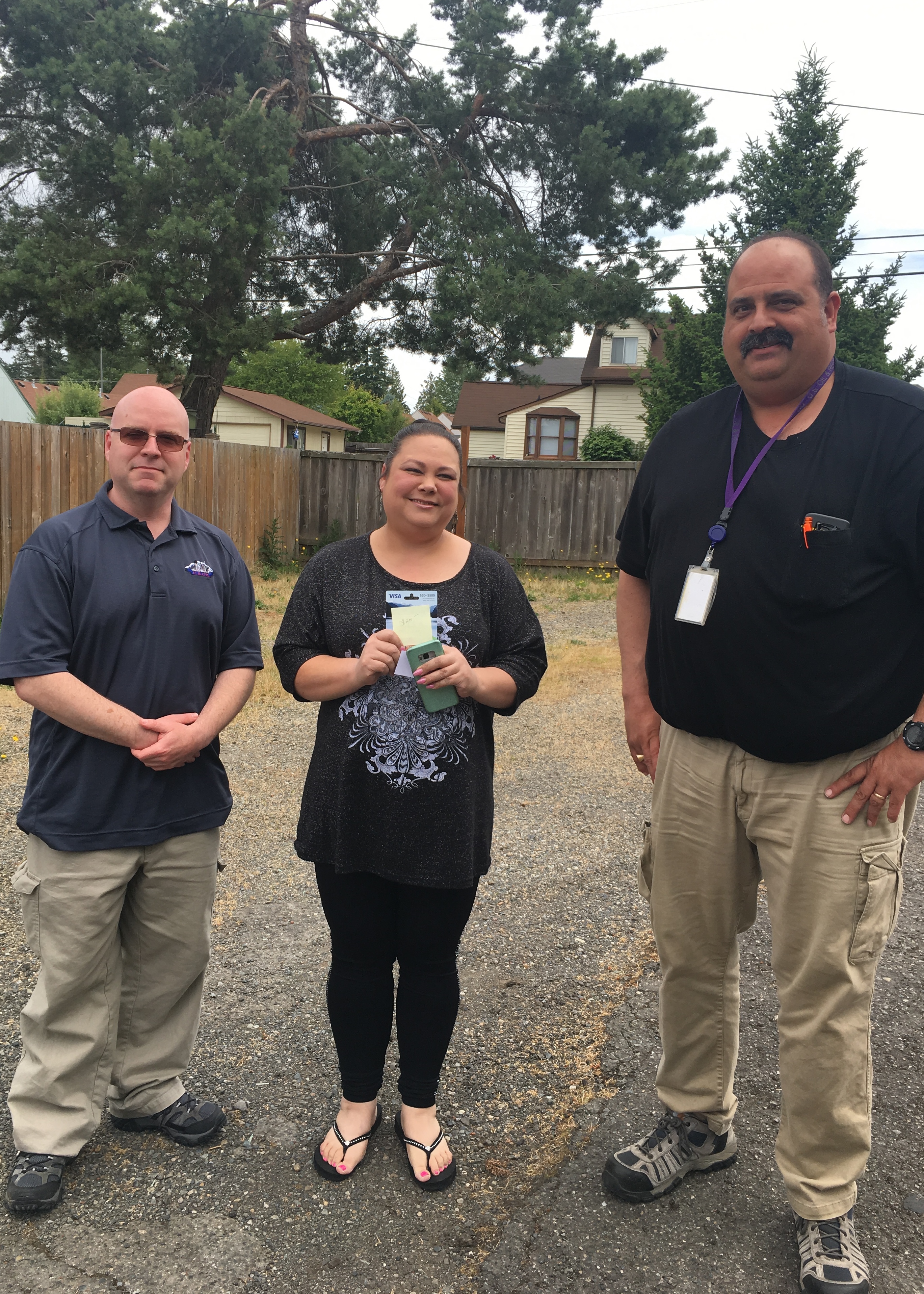 MPL Winner 2017 - V. Bieber (pictured with N. Peelo, McChord Pipeline Chief Engineer and J. Williamson, Sr. Inspector) was the drawing winner of a $200 VISA gift card for returning her 2017 public awareness survey card. Congratulations!
-->

IN CASE OF AN
EMERGENCY CALL
253-593-6085 OR 911
24 HOURS A DAY
7 DAYS A WEEK
IF YOU
SUSPECT A LEAK
LEAVE the area immediately and warn others in immediate area. Call 911. Do not use cell phone near the leak. Call well away from the area (cell phones can ignite airborne gases).
DO NOT turn electrical switches on or off (these can also ignite airborne gases).
DO NOT strike a match or create a flame.
DO NOT breathe, drive into or make contact with liquid from leak or vapor cloud.
Call if you observe any emergency situation, digging or other unusual activity around the pipeline.
253-593-6085